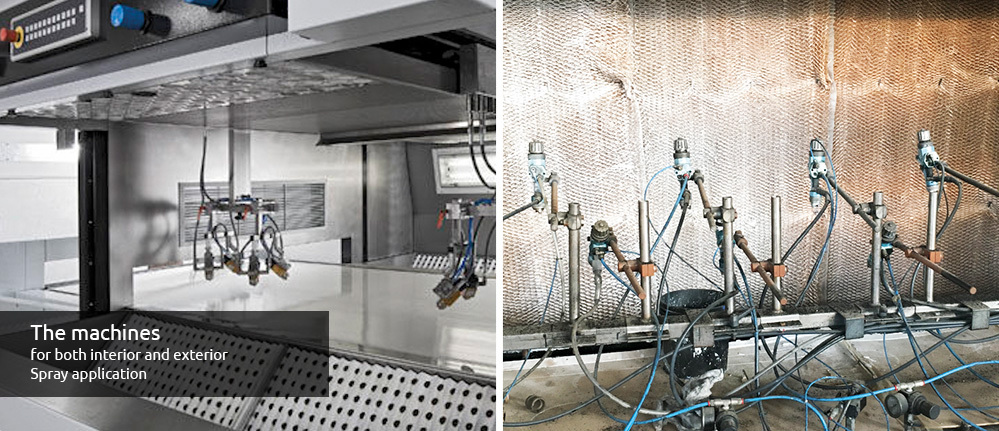 NON STICK PAINT FOR COOKWARE
SPRAY APPLICATION - Exterior
SILIBER SPRAY S. 205
Silicone-polyester based exterior finish.
PLUS Good gloss, excellent heat resistance.
EXTRA Easy Clean version available on request.
NON STICK PAINT FOR COOKWARE
SPRAY APPLICATION - Interior and exterior
FLUOBER SPRAY PRIMER S. 626 (1 layer)
+FLUOBER SPRAY NO-STICK MID COAT S. 710 (1 possible layer of Mid Coat)
+FLUOBER SPRAY NO-STICK TOP COAT S. 850 (1 layer)
PLUS High non-stick property; high resistance to wear and corrosion.
PTFE BASED REINFORCED 2 - 3 layers.
COLORS: Black and Metallic Black.