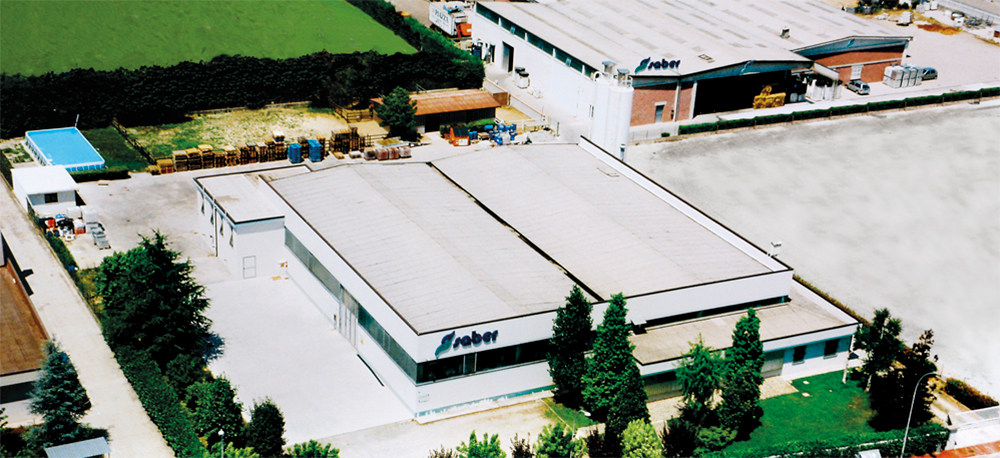 Saber was established in Viadana (MN) in 1975 as a family-run business, initially dedicated only to the production and marketing of paint materials for the construction industry. Later it turns to industrial sector, by offering a range of products from anti-rust and synthetic enamels up to the most technological epoxy and polyurethane based two-component products.
With great satisfaction, our company has grown, occupying a total area of 15000 m² of which 5000 m² covered, increasing workforce in each sector of plant.
The research of new materials, innovative solutions and collaboration with leading companies have contributed to further enrich our product range. As a result, Saber developed a series of internal/external non-stick paint for cookware industry, a line of decorative paint called "Atmosfere" and supply of material for insulation system's application for private or industrial construction sector.
Our company continues, with perseverance and determination, the path begun over 40 years. We are proud of having maintained the same peculiarities that characterize Saber: family-run business, celerity in order fulfillment, versatility and particular attention to customers.